Website design by
ActionAbility Ltd.


This file last modified
Thursday December 27, 2018
English Ceilidh Band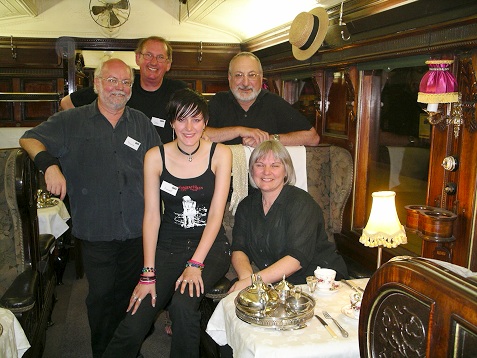 "Four in a Bar" is a Midlands-based English ceilidh band available for bookings for weddings, anniversaries, conferences or any other occasion where people want to enjoy dancing to traditional and modern folk tunes. All ages and abilities are catered for - no previous experience necessary! Our caller will explain all the dances so anyone can join in. The line-up consists of piano accordion, flute, keyboard, bass guitar and drums, plus a caller and the repertoire includes a lively mix of jigs, reels, hornpipes and waltzes.
"The band Four in a Bar plays pumped-up, exciting, rock-inflected traditional music that won't let you do anything but dance" - Bay Area Country Dance Society, San Francisco.